With the opening of not one but two 'product-less' concept stores (Nordstrom Local announces openings in New York), it seemed timely to re-examine a recent blog post in which we explored two arguments against the use of 'traditional metrics' in a rapidly evolving retail world.   The opening of a store that literally cannot measure sales provides a refreshing (and exciting!) context to reflect on those positions in an interesting new light….
Are traditional retail metrics dead?
In the article "The Way We Measure Retail Store Performance Needs to Change" retail M&A banker Richard Kestenbaum puts forward a well-reasoned and sensible argument for why retailers need to evolve their thinking when it comes to measuring store performance.
Retailers in the past relied on two key metrics, both sales driven, as a general gold standard for measuring performance – sales per square foot and store income statements.
Sales-per-square foot was used as a base-level indicator of performance; crucially, one that gave retailers to chance to make store-by-store comparisons, regardless of the size of each location.  While it may not have accounted for a host of important factors (age of store, local demographics etc.) it did at least provide a standardized basis for competitive analysis.  Combined with the evaluation of store income statements – a more localized viewpoint that treated each store as though it were an independent business – the two were presumed as sufficient by the majority of retailers.
The modern consumer's relationship with physical retail is much more complex than it once was, having evolved beyond the point of that only looking at success from a 'sales' perspective can accurately represent.
Stores are no longer mere warehouses for goods, but rather interfaces for a wide range of interactions.  Customers today may use the store as a pick up and drop off point for online purchases, while retailers may use their physical locations to host experiential events, or even simply view as a showroom for product.
While traditional KPI's are not without value, if our relationship with stores has evolved, so too, argues Kestenbaum, should our success measures as a result.
The Store as Media? 
In, "Measuring the Store of the Future", 'Retail Prophet', Doug Stephens goes a step further, denouncing retail's traditional KPIs as mere 'industrial-age metrics',
"Judging a store's performance simply by regarding its most recent sales results is like evaluating a patient's health by asking what they had for breakfast that day." 
For crystal-ball futurist Stephens (in an argument echoing the thrust of his 2017 work Re-Engineering Retail) it is not simply how much product a store can shift that represents its effectiveness, but rather how well the store is working as a 'channel' for the brand.
In an increasingly saturated digital space, reaching anyone online through targeted media becomes increasingly cost prohibitive.  Stephens argues that the real value of the store is its potential to reach an audience directly – in the 'real world'. "Your stores are your media," Stephens declares, "you're just not measuring it" – yet.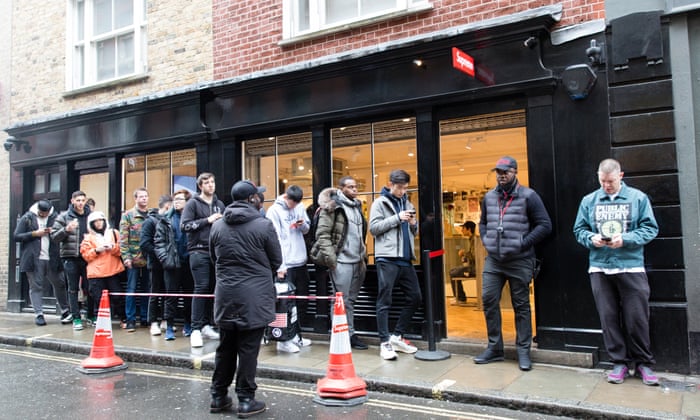 While looking to establish a more accurate method for performance measurement is a valuable endeavour, the parallels Stephens looks to draw to contemporary digital metrics ('one positive in-store experience' as the equivalent to a single digital impression or click through) feel perhaps a little too out there for some of the more literal-minded in the C-Suite.
Measuring the success of the store that doesn't sell anything
Opened last week, Nordstrom's "Local" concept store, is an 1,800 ft Upper West side behemoth, that doesn't stock any product at all.  Customers can book 'consultancies' with stylists, or use the locations as a place to return products they've bought from other retailers (see our recent post on the announcement that Nordstrom will accept returns from Macy's & Kohl's in their stores).
With such a radical re-thinking of the traditional store experience, are metrics as sales per square foot even possible?  Speaking to Bloomsbury, James Nordstrom, announced that the success of his latest stores would be measured by increased market share – nary a sales metric in sight.
Is this what future of retail will look like?  No longer as a place of pure commerce, but rather something closer to the original vision of Harry Selfridge – the store as a place where people come to socialise and chat, with the incidental occasion of making a purchase an added bonus.
Have we lost that loving feeling?
In a recent interview with Forbes, TruRating CEO Georgina Nelson, observed a serious problem in contemporary retail, "Traditionally there has been something of a disconnect between customer experience and store operations… without a consistent way to measure it, how do you operationalise the customer experience in-store?"
In a world where customers no longer have the patience to put up with poor experiences, the need for a simple yet unobtrusive way to gauge customer sentiment in 'real-time' is more important than ever before.
If your customers are unable, or worse, unwilling to let you know how they feel about your service, then whatever the metric you land upon for measuring success, will ultimately be of little matter.
__________
To find out how TruRating' point-of-sale customer feedback solution can help you to understand your customer experience and deliver rapid innovation in real-time, get in touch with one of the team today for more information.